I blame Dave Ridge, Erie Insurance, Kathryn's mother, the Commonwealth of PA and the Legal System for this Attitude Damage to Kathryn S. Boyd. This behavior would never have happened under my watch. And if any of you think all Kathryn's nightmares and this behavior was caused because Kathryn saw or touched a cock – get some help. Kathryn believed the forged Erie Insurance Policies used by her mother were real and that I was really going to kill her – this caused her nightmares. The belief that I was going to kill her made it easy for Kathryn to claim indecent assault charges against me when she was questioned at school about her sexual activity. Only trouble with her story of me doing the assault against her was that I found the proof that Kathryn took the indecent assault by four boys and substituted me for the charges. Here's proof of that substitution and her false testimony: https://www.frankgoesnuclear.com/archives/263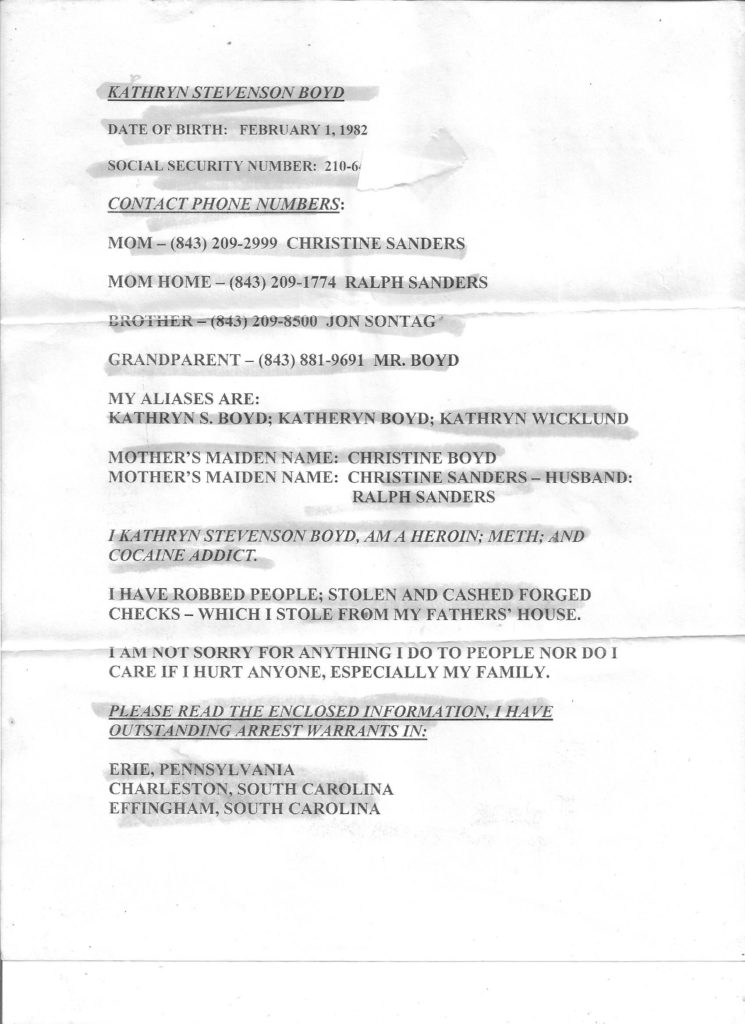 If anything happens to Kathryn S. Boyd they will be in big trouble!
And people wonder why I went NUCLEAR! Appalling Legal Corruption and no body cares!