I blame Dave Ridge, Erie Insurance, Kathryn's mother, the Commonwealth of PA and the Legal System for this Damage to Kathryn S. Boyd and I want it to end. Framing me was one thing but damaging Kathryn this bad is the sickest consequence these fuckers have caused. I need some freaking help from someone because our American Justice System will not help. This rehab report shows some of damage but there's much more!

I'm sorry Kathryn, I had to show what these people have done to you and this maybe my last chance to fix this mess. Don't worry about me showing the results of all your pain and suffering it was not your fault. Deep down I know you loved me and you know I loved you – you silly nutcase why do you still believe your mother's lies? It's time you found out the truth about your mother and this system. The system has hurt both of us so hang in there a little longer.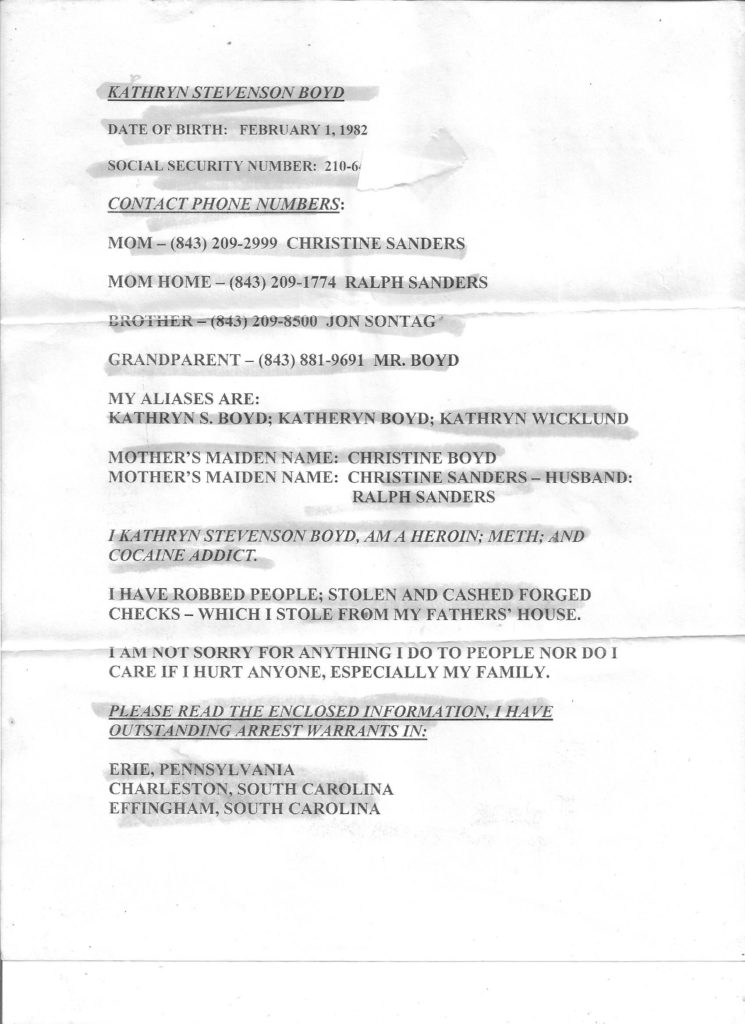 Did you read "I'm not sorry for anything I do to people" If you don't think this girl was heinously tortured know that this girl had so many talents that she could have been President of the United States if she wanted it. Jesus H Christ this is just pure evil shit: this is not the girl I knew so they fucked her up pretty good. I have to fix this!